HÊVÎ – Hope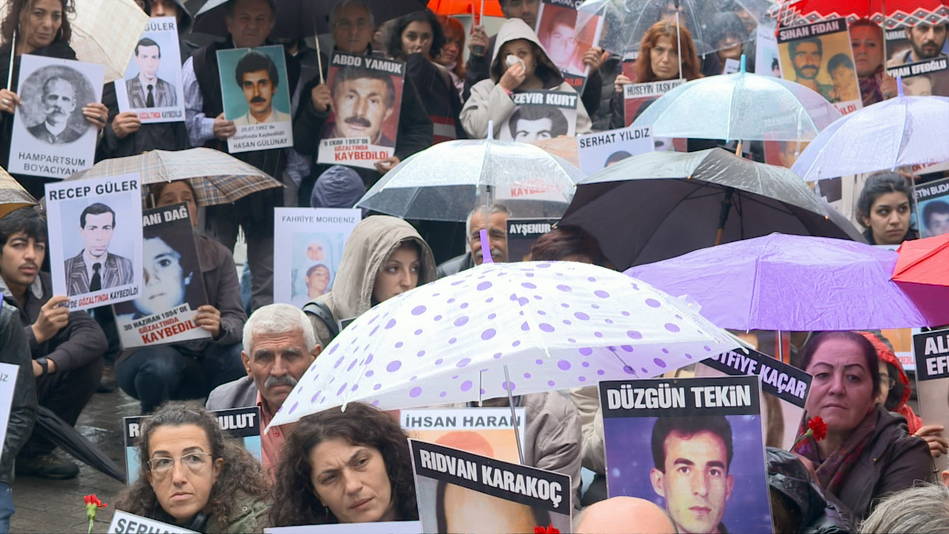 What the women of a nation denied from all basic rights would do to oppose all kinds of oppressions? Hêvî is a film about 4 kurdish women found different answers for this question, covers their struggles and taking place in the cities of Berlin, Paris, Rotterdam, Istanbul, Ankara, Dersim, Amed/Diyarbakır alongside Qandil mountains.
Hêvî talks about personal experiences of human rights defender and lawyer Eren Keskin who witnessed counless events where sexual violence as a war policy used against the women by the state perpetrators during the height of the war between the Kurdish Guerillas and Turkish States in the 90s.
Politicians Gülten Kışanak and Aysel Tuğluk talks about the hunger strike protest took place in autumn 2012 which is participated by throusands of poltical prisoneers. They also talk about struggle of the Kurds in participating the democratik politics despite the continues pressure they receive from the state and the price they paid for.
And its a journey into the life of a heroic former guerilla fighter Sakine Cansız, who was killed with her 2 female comrades in Paris in January 2013, short time before we plan to interview her for this film.
Documentary 2013, HD, 99 min.
Book & Director: Yüksel Yavuz
Camera: Cemil Kızıldağ
Editing: Cemil Kızıldağ, Franziska von Berlepsch
Funding: Filmförderung Hamburg Schleswig-Holstein, Medienboard Berlin-Brandenburg
Distribition: Newa Film
Start: 06.03.2014